Our favourite celebrations
18th Nov 2018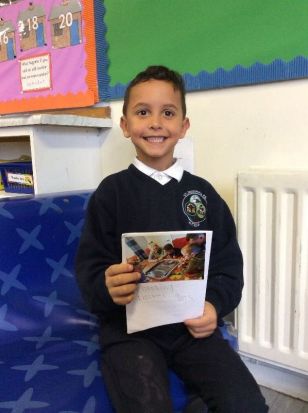 Our topic in November and December was 'Celebrations'.
We learned about celebrations we are familiar with and ones which are less common in our country like Diwali.
Our homework project was to design our own favourite celebration memory book. These included drawings, photographs, writing and decorations.
We found it really interesting reading each other's books and learning about each other a little more!
St Joseph's Primary School, 54 Greystone Road, Antrim BT41 1JZ | Phone: 028 9446 2076

WEBSITE BY: SCHOOLWEBDESIGN.NET | Login