P2 Home Learning 1st - 5th June
29th May 2020
Week 10 Learning activities
Spellings – pie, life, fry, night, high
Monday

Spelling Sheet – Please see Seesaw & complete in blue Literacy book

Phonics Booklet – One page

Numbers to 20 Booklet or addition booklets – 2 pages

Tuesday

Use your spellings for this week to write 4 sentences – complete in blue Literacy book

Phonics Booklet – One page

Subtraction Booklets – 2 Pages

Wednesday

High Frequency Words – or, now, did, by – write a sentence for each word – complete in blue Literacy book.

Phonics Booklet – One page

Money Booklet – 2 Pages

Thursday

Please see the PowerPoint story of Ronald the Rhino – available on the school website and sent through seesaw

Ronald doesn't feel special in the story. He wants to be like the other animals. Think about how animals come in all different shapes and sizes. What makes the giraffe, monkey and elephant special (size, colour of their skin, speed etc– please complete the worksheets using the word bank to help you, in your green topic book – Available on school website and sent through Seesaw

Shape, Space and Handling Data Booklet – 2 Pages

Friday

Practical task

Complete your Friday test

Numeracy – Safari word Problems - Please see seesaw and record into purple Numeracy Books.
Your child should complete their weekly reading as normal. Books can be accessed from https://www.oxfordowl.co.uk/ Please see Seesaw for your child's weekly books. They can be accessed by typing the name of the book into the search button. There are also follow up activities than can be completed
Select My Class Login Button at the top of the screen
Username mrshamilton
Password P2EH
Username mrshouston
Password mrshouston
The children can access education city to complete homework tasks. The children can choose from Literacy and Numeracy activities. Login and password details will be provided through Seesaw, along with a guide on how to get started.
Ask your child to teach you our numeracy songs- Days of the Week, months of the year, ways to make 10.
Count with them regularly
✔️forwards and backwards to 30 in 1's & 2's
✔️Up to 50 in 5's
✔️Up to 100 in 10's
✔️Doubles to 20
Please find below some useful links that can be accessed from home. These include learning games and activities that we use in school. For UK sites select Foundation stage or year 1. For US sites select Kindergarten.
If you are running low on literacy or numeracy booklets, there are new ones available to download on our class page of the school website.
Mrs Hamilton & Mrs Houston
St Joseph's Primary School, 54 Greystone Road, Antrim BT41 1JZ | Phone: 028 9446 2076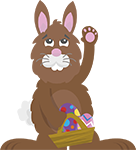 WEBSITE BY: SCHOOLWEBDESIGN.NET | Login