Trip to the Ulster Folk & Transport Museum
2nd Dec 2015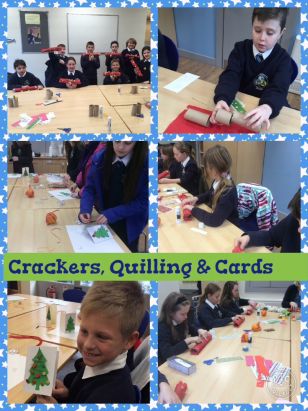 To start our Christmas festivities and to link to our topic, we went on a trip to the Ulster Folk and Transport Museum for a 'Victorian Christmas' day, learning lots about Christmas traditions and how they originated during the Victorian era.
We mastered the skills of quilling with Granda Bill and used our quills as part of the design on our handmade Christmas cards. We also made Christmas crackers which even had sweets inside, a joke and of course the 'snap'! We made pomanders which were really easy to create and the smell of them in our classroom was lovely. We might even demonstrate just how easy if you visit us for open night!
We visited a working class cottage and would not liked to have lived here as it was absolutely freezing even though the fire was lit! In the house of the Victorian bank manager we met the house butler who told stories of the family traditions and of the work he has to carry out in preparation for Christmas. In the house of the local rector we met Mrs McCullagh, the wife of the rector. She told us how she had been up since 5am cooking, cleaning and running errands in order to have everything ready. She was very friendly and chatty.
It was a great day and we would recommend a visit before Christmas.
St Joseph's Primary School, 54 Greystone Road, Antrim BT41 1JZ | Phone: 028 9446 2076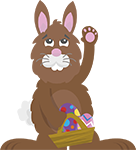 WEBSITE BY: SCHOOLWEBDESIGN.NET | Login